Business owners, entrepreneurs and other professionals have been enjoined to move from competition to collaboration in order to thrive despite the current economic challenges rocking the country.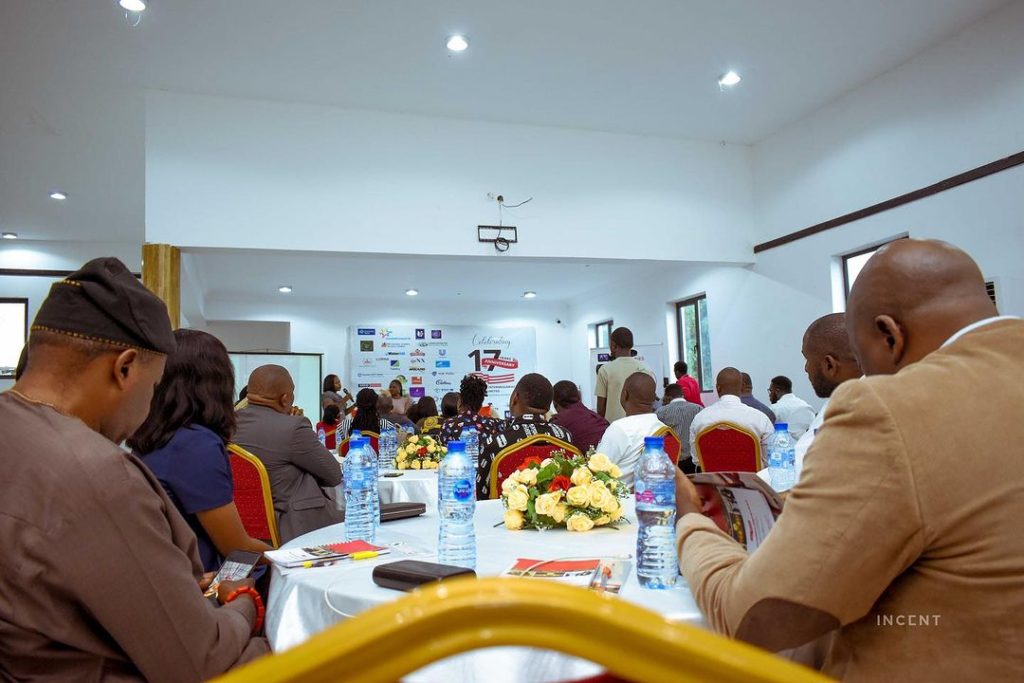 The Managing Director of Resource Intermediaries Limited (RIL), Mr. Olusoji Oyawoye stated this on Thursday while speaking with journalists shortly after a Stakeholders' Forum organised by RIL.
The focus of the forum is: "A Collaborative Approach to Building Sustainable Relationships", which featured panelists from different walks of life.
The panelists include: Bolatito Joseph, a media practitioner; Seun Ajibade, an HR person; Temitope Bamidele-TEA, a Business Growth Consultant and Mobolaji Bamidele (MOB), a Personal Development Coach.
Oyawoye said: "Resource Intermediaries Limited believes a lot in collaboration, trying to build the right processes and values for running businesses. We believe in global best practices. There is no 'African time' and all those silly things we see around.
"That's how we've been successful, that's how we've been running our business in 17 years plus and that business has given birth to other businesses.
"We decided in November last year that beyond just growing our own business, we can go to regions in Nigeria and hold stakeholders forum and invite business owners and business leaders to come and participate so that we can showcase that you can be a Nigerian business and still do things right and succeed."
Reacting to fluctuating Naira/Dollar values, Oyawoye urged Nigerians to focus on the opportunities around them and tap into it.
"If you consistently focus on Naira/Dollar fluctuation, it does not bring it down. What I advise individuals is that in all the chaos, look for the opportunities, and there are always opportunities.
"And when you run a business, your staff are your greatest assets because when you invest on growing your staff, they will grow the business.
"Everything is not about profit, we didn't make profit for a long time in our company. That's my advice for business owners is that the should invest in their staff, don't be crazy about profit and be patient. And for individuals, try to surround yourself with people with positive mindset." He stated.
One of the panelists, who is also a Personal Development Coach, Mobolaji Bamidele (MOB) corroborated MD/CEO RIL, stressing that the world has migrated from competition to 'co-petition'.
"John Maxwell said the greatest gap in the world is between what you know and what you are doing, but there is something that bridges that gap for you is you connection, you people, your network. That's exactly what we've been able to do in the last two hours.
He emphasized that collaboration is the key to successful business nowadays as nobody can do it alone.
"When we are going through trying period like this, 80 percent is terribly hit, 19 percent is managing but the remaining one percent will thrive and flourish because of what they know and/or who they know and that is exactly what's playing out today." He stated.
He added that there will always be trying period, he however urged Nigerians to go back to the drawing table and ask themselves vital questions as to what they can do to add value to the society which will invariably translate to making more money.
He stressed that despite the economic hardship in the country, people still take their children to schools, they still eat and even sleep in their houses. He reiterated that some people are providing such services, adding there is always something one can bring to the table.
"If the template of your mind is not set for success, no matter who you know, no matter what you do, even let the economy gets better, if your mindset is not set for success, you will still be struggling." Mobolaji stated.
He added that people just needed to retune their mindset and see opportunities.
Penangle.com reports that the highlight of the event was sharing of different business ideas, contacts and new innovations by participants.