Gleaning from my personal career journey, and from my experience in Coaching others through the years, I have identified 12 tips that if followed, would advance an individual's career exponentially, and these are:-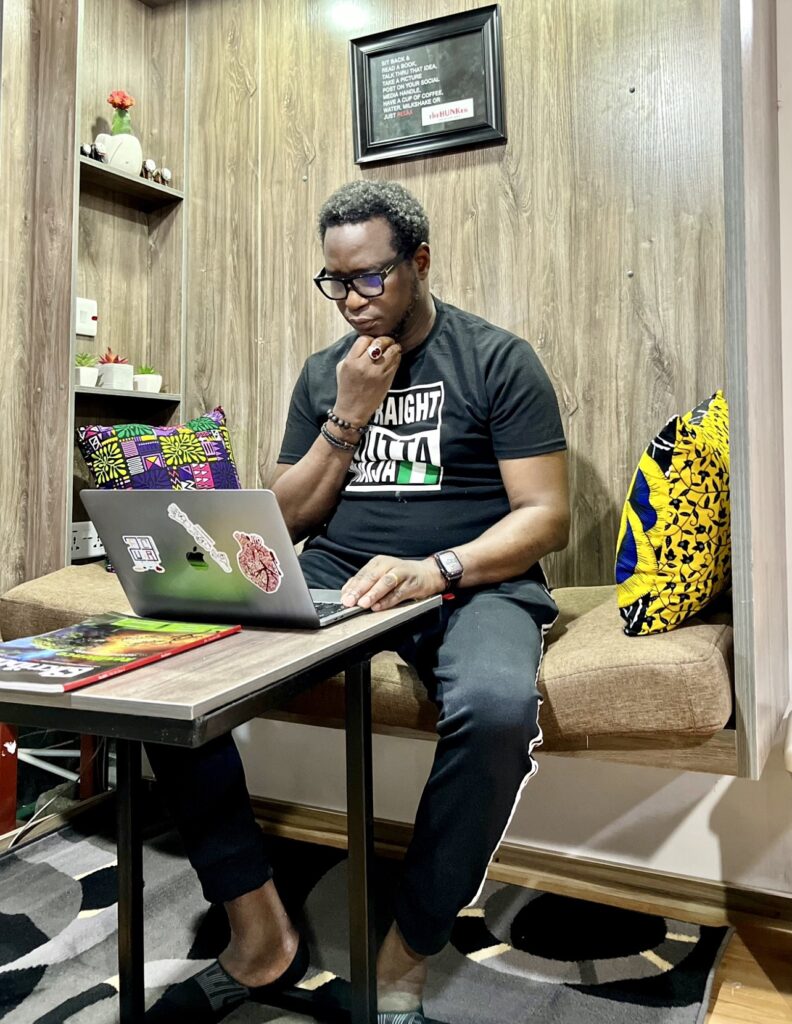 Understand the Vision of where you work — Understand the values and fundamentals of where you work and learn to live by them.
Contribute to key priorities of your organisation — For most organisations, these priorities change per year as encapsulated in their annual strategy and budgets. Work to deliver on some or all of these priorities.
Self Improvement is not negotiable — you must be intentional in learning and acquiring new skills to move up. This would cost you time, and money, but both are great investments with fantastic returns down the line.
Never be shy to share your ideas — The ideas do not be perfect at start. Invest some time in learning how to articulate and present the ideas, especially to those that need them and can work with you to bring them to fruitsion within your organisation.
Be the go-to problem solver — while it's necessary to have varied skills, perfect at least one solution that is in great demand out of the problems within your organisation or industry.
Humility is Key — Never come across as arrogant. Yes, this could be difficult especially if you're surrounded by people with low self esteem. This is an appreciation of the fact that though you're not perfect, you are at peace with your strengths and your weaknesses. The humility advocated here is that that conditions you to reach out and get the help that is needed, which is a sign of character and strength and not that of weakness.
Value People — Everyday, understand what is of value to People, then add value to People everyday.
Be Diligent — Don't just work for the pay, deliver more than you're paid. Note that reward for the work you do is not just what you're paid. As a person of faith, I'm of the strong conviction that reward ultimately comes from God, and in more ways than just your salary and benefits.
Enhance your communication and presentation skills — You should find out your specific communication style that flows from the key strengths you possess, as well as the weaknesses you need to know. Your greatest growth — and your greatest success — is found when you lean into and leverage your strengths. By familiarizing yourself with your communication strengths, you can quickly improve your connection and communication with almost any audience, be it at home, at work, or in your community.
Master Adversarial Intelligence — Remember, you can't know it all or be right all the time on al matters. Don't attack people simply because they hold a view or methodology that is different from yours. Be open to explore interests and not positions for Win-Win outcomes.
Get a Sponsor — Perhaps one of the most important tip is to get a Sponsor. A Sponsor is a senior level staff member invested in a protégé's career success. Sponsors champion their protégés visibility, often using their own platforms and reputation as a medium for exposure. A Career Sponsor put simply "helps the protege to cross the roads of their career journey."
The God Factor — Again, riding on my faith, and my personal experience through my 35+ Career years, a belief in God, and adherence to His commandments which are basically driven by love for self and others play a great role in once career advancement.
With these 12 tips, I have no doubt you will progress smoothly on your Career path, and I look forward to seeing you at the top.
I am a certified John Maxwell Coach and Behavioural Analysis Consultant and can help you further on any of these tips where required.