Every manager, at some point in their career, will have to learn to deal with an underperforming employee. See 4 tips below.
Give feedback, Listen and Give the audience, understand what makes them tick, Set SMART performance goals and follow up.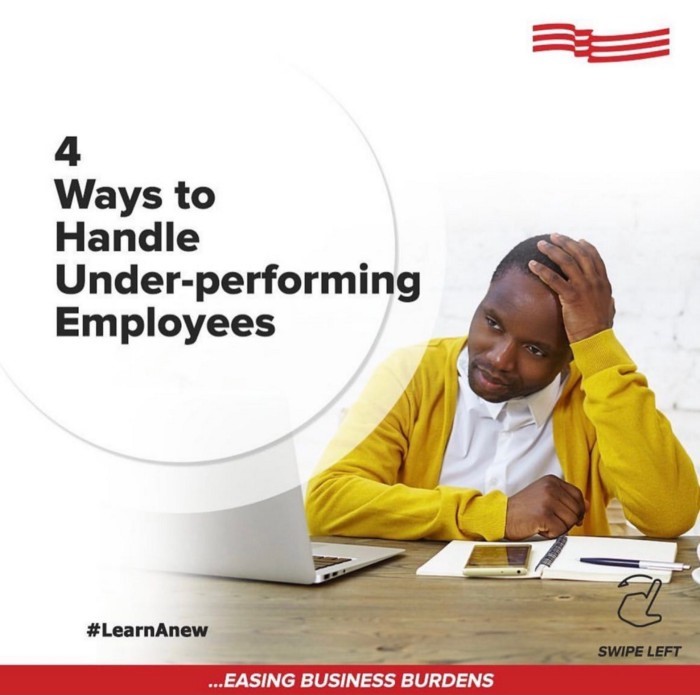 Before you criticize your employees' efforts or ask them why their work quality has gone downhill, give them feedback first, then both parties must sit to identify what the problem is, and while addressing the problem, make sure to pay attention to the root cause.
Allow your employee to open up about their struggles and let communication be mutual by giving your professional guide on what can be done to fix the quality of his/her work and overall performance. Likewise, tell them what has changed, and just because you're the leader doesn't mean you'll do all the talking. Communication is a two-way street therefore, let your employee speak out and tell why his/her attitude and performance at work changed.
Subsequently, spend time to know your people, and discover their long-term career goals and aspirations it will be rather difficult to direct and engage them without understanding what keeps them going.
Collaborate with the employee to improve their work within an agreed schedule. Set SMART (Specific, Measurable, Achievable, Relevant, Time-framed) performance goals for improvement. Arrange a follow-up process. Great managers always follow up with employees after a discussion on performance. Once these performance goals have been agreed upon, ensure to regularly monitor progress. If someone has been asked to complete a task by a certain date, make sure that he or she has accomplished it.
Most people will appreciate this structure at work and respect your due diligence. As a rule of thumb, when your employee improves, be kind to let them know what has changed. Showing an interest in the work of your employees can significantly boost a company's culture and morale. It is important as a leader that you learn to deal with an underperforming employee in effective ways that are beneficial to you and the person.
At one stage or another, just about every manager has the unenviable task of letting someone go. This is never ideal and should always be treated as a last resort.